Straight D Shackle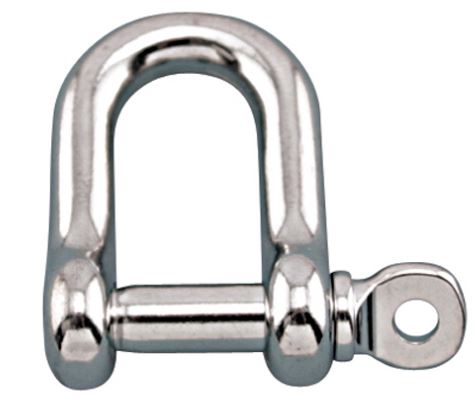 316 Stainless Steel, Precision Cast

The standard! An excellent shackle for all-around use. Keep several in your ditty bag as spares. All sorts of uses. Outstanding quality and they're inexpensive!
All values are shown in inches (or as noted above), except for WLL and WT that are in pounds.